Kioicho, an area with deep ties to the Tokugawa family.
The "Kioi Conference" complex is located in Kioicho, where upper class warriors garbed in magnificent "haori" coats once gathered and meetings of Shogunate's officials were held.
Since the Edo period, history has proved time and again that numerous innovation are created when people meet each other face to face.
Located in the historical place of Kioicho, at a magnificent location, the "Kioi Conference" complex offers visitors a glimpse of the future in an environment that features excellent service and comfort.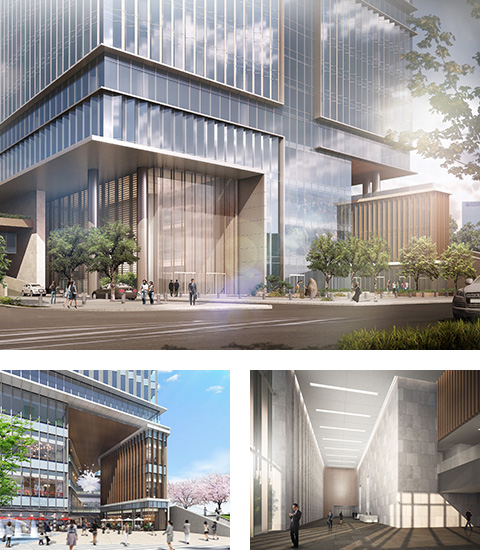 "Kioi Conference" is a leading-edge conference complex offering first-class facilities and services. It is conveniently located 15 minutes away from Tokyo's major stations. In the same premises, there is a luxury Prince Hotel "The Prince Gallery Tokyo Kioicho."
Equipped with a Main Room (470 m2), two Seminar Rooms (230 m2 and 240 m2) and a Sakura Room, a Terrace Room and a Meeting Room (ranging from 33 m2 to 56 m2), it can be used for a wide variety of purposes, including conferences and seminars, parties, private shows, corporate training sessions, various kinds of briefings and meetings.
Rather than simply offering rooms for rent, we offer optimal facilities and first-class services provided by professional staff thoroughly familiar with the conference world in order to meet our customers' diverse requests.